Easy Multi-User Password Management
KeePass Hub is a simple and easy-to-use password management system compatible with KeePass for Windows®, Android, iOS, and most web browsers.
The KeePass Hub server and client work as a unit to control user access to groups of passwords stored on a central office server.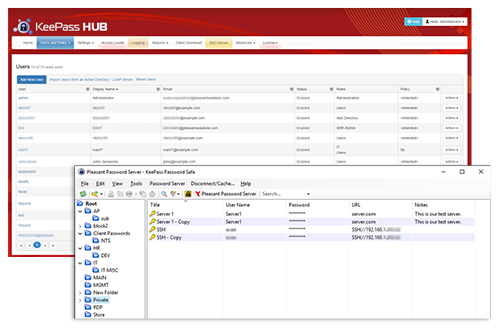 ---
The Administrator sets up groups of passwords using the KeePass Hub Client, and then to set up roles select Folder Security to assign roles and change Password Access to Edit Password Access for Roles and Users.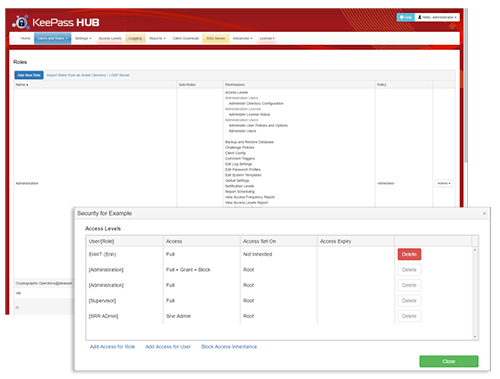 ---
Although users can see their complete list of the passwords after logging into the KeePass Hub Client, the password itself is not downloaded until a specific request to access a location is made. Then it is stored in memory, not on disc.

---
Access to passwords can be assigned by the administrator according to user roles, so your sensitive data is not accessible to unauthorized personnel.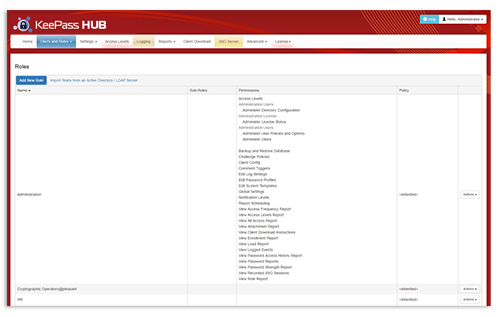 ---
From the main Users page, the Administrator can access master passwords and select roles to assign individuals.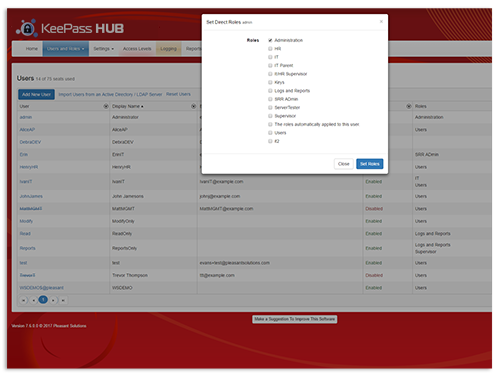 ---
Roles can be assigned to various users, and access given to groups of passwords by role. Sub-roles give access to a subset of passwords or secrets.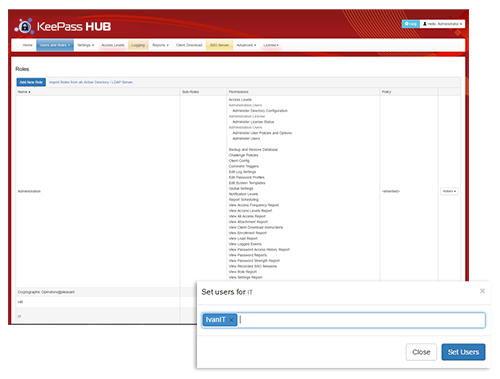 ---
Assigning roles to groups of users makes the management of password access faster and more efficient.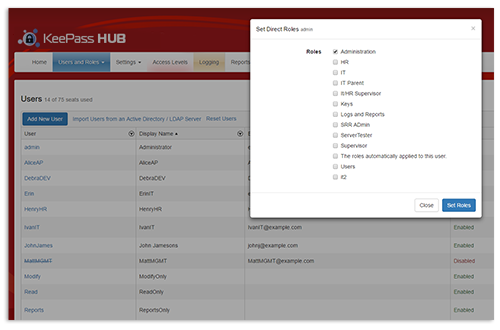 ---
Access Levels can be established from full to none and any variations in between. Once completed they can be assigned to roles or users.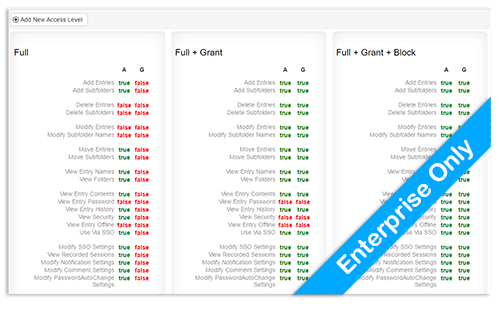 ---
KeePass Client Configuration allows the administrator to upload configuration settings and apply rules to determine which users or roles should be assigned to them.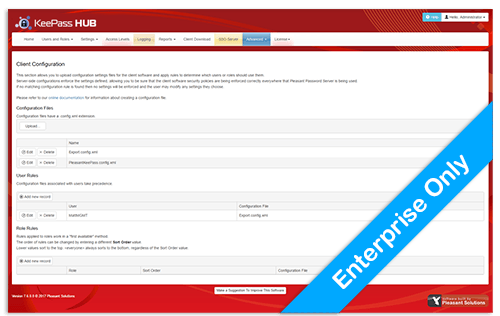 ---
Active Directory/LDAP makes it easy to import users from your configured AD/LDAP servers. Just select the server and select the users you want to import.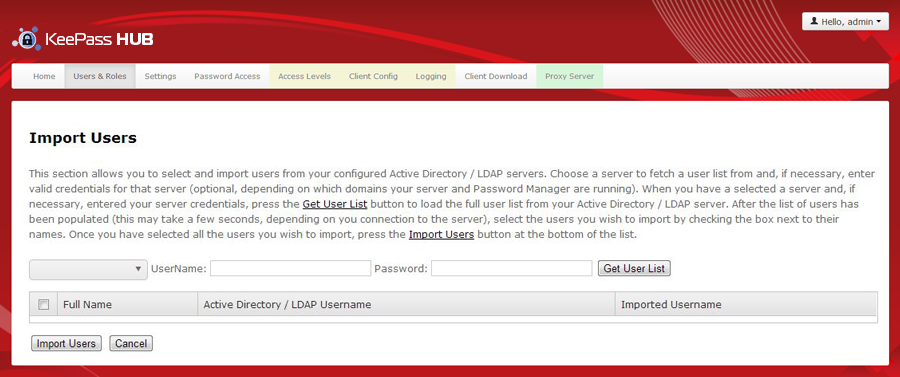 ---
Web Client Not only does it provide access flexibility, but it also allows for non-Windows accessibility.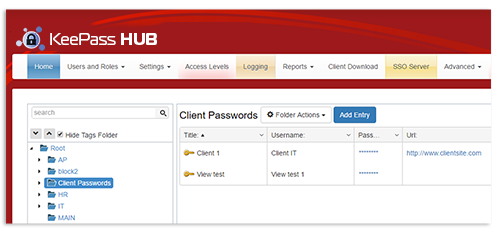 ---
Auditing is easy by using Logged Events and filtering to your specific query. Also, Logging Settings allows you to set the events you want tracked.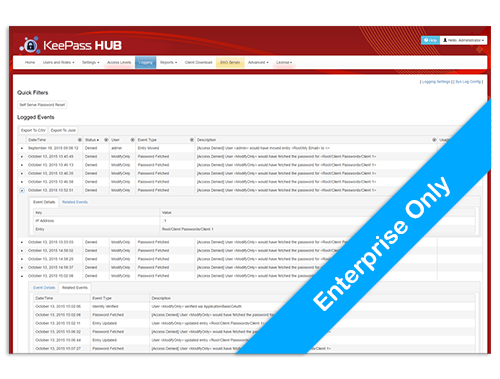 ---
Access your passwords on the go by using a mobile client, now available for both iOS and Android.