Looking for resellers in your area? Click here
It Pays to be a KeePass Hub KeePartner!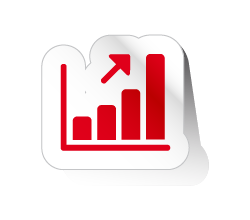 Unlock exciting new opportunities as our go-to KeePartner in your service region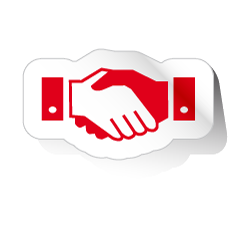 Open new doors and close more business with our no-compromise Password management powerhouse.
Built on the award winning rock-solid foundation of KeePass, KeePass Hub brings versatile multi-user functionality to the marketplace.
Your customers can now enjoy all the features you would expect in a password management solution that costs twice as much as ours. It's no secret, we're the best enterprise Password Management solution for any size organization, even the most budget sensitive.
The KeePass Hub KeePartner Program is designed to grow your business in 3 essential ways:
Increase Product Sales Revenue A winning combination of right solution – right price!
Increase Services Related Revenue KeePartners deliver the goods and all services!
Expand your Customer Base Reach new customers with our Award Winning Solution!
"…it was too expensive"
"We had a well-known enterprise password manager in our portfolio, but I was unable to get the SMB customers purchasing it because it was too expensive.  With PPS, we have had great success with SMB's as they love the familiarity of KeePass, the security of the system and the admin capabilities it offers. Plus it has been a tremendous tool to grow our customer base, allowing us to provide a range of solutions..  PPS is the perfect complement to our portfolio."
We understand what you need to be successful with a new partnership and business solution – As a select KeePartner you are eligible to receive the following :
Dedicated Senior Partner Account Manager to work with you from Day 1
Direct Partner Hot Line and expedited response for pre and post sales technical support
Pre-qualified sales leads and inclusion in the reseller locator
Sales Training and Technical Certification for advanced implementations
Partner Advisory Council membership with early release copies for testing and integration – NFR copies included
Secured Portal Access to sales tools and success stories
And much more
---
KeePass Hub KeePartner Overview by Partner Type
| | | | |
| --- | --- | --- | --- |
|   | Referral | Reseller | MSP |
| Business Model | Commission - Recommend, Refer & Click | Perfomance based Reseller Margin | Sell and Bundle with MSP Services |
| Compensation | Commission | Reseller Margin | Refer or Resell |
| Automated Ordering and Partner Portal | | | |
| Prequalified Leads | | | |
| Opportunity Registration Bonus | | | |
| Maintenance Sales | | | |
| NFR Software | | | |
| Customer 30 day Trial Versions | | | |
| Service Ownership | | | |
| Marketing Suport | | | |
| Certification Training | | | |
|   | Apply now | Apply now | Apply now |
Feel free to contact us for more details at: partners@pleasantsolutions.com or call 1-877-963-8875 TOLL FREE